The Meekins Antique Regina Music Box Co.
Nice Regina Music Box Crank For Sale, Buy it Now With Paypal, Credit Card or Contact Al Meekins
E-mail Al Meekins ameek37754@aol.com
Antique Regina Music Boxes

---

Sold, Purchased, & Restored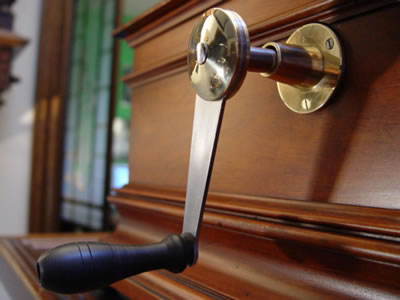 Regina Music Box Crank
Regina Music Box Repair
We offer a very high quality Regina music box / Polyphone music box crank handle for $100. including shipping to the USA or $130 overseas. We make them in our antique music box restoration shop. They are a faithful duplication of the original. It will work nicely on most Regina's up to and including 20 3/4 disc size. This crank is guaranteed to work properly on your Regina or Polyphone music box or just send it back for a refund. If you need a crank that is not mentioned we can quickly custom make any crank or any antique music box part. We offer special prompt service on any Regina music box repairs. We make any antique music box Gear or part including the rebuilding of Regina or any antique music box governor.
Please return to the Meekins Music Boxes Homepage Click Here
---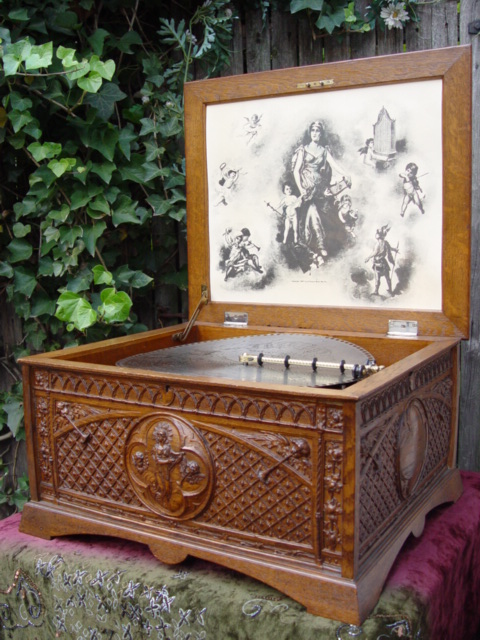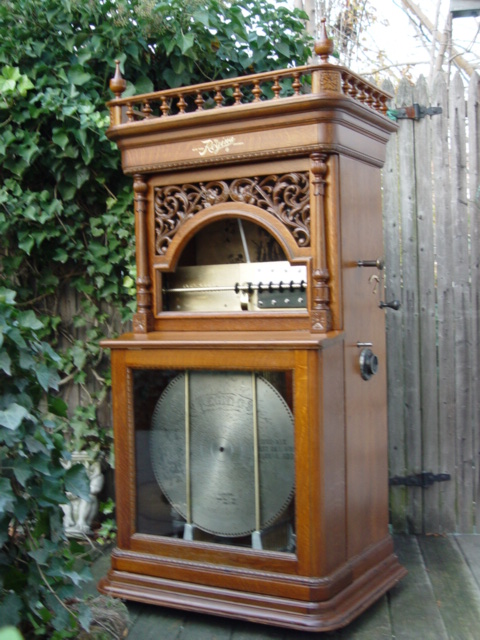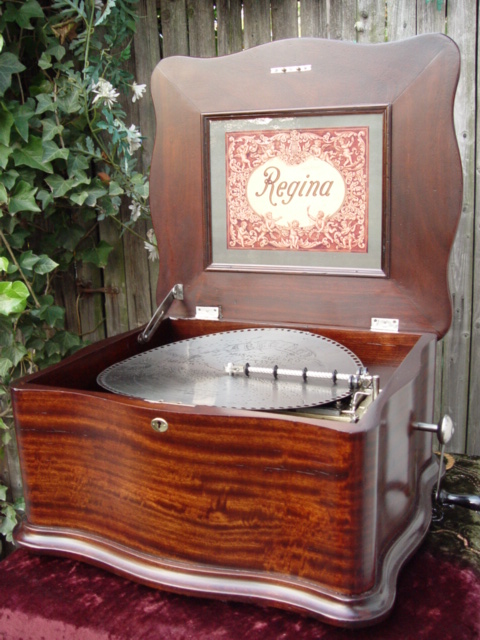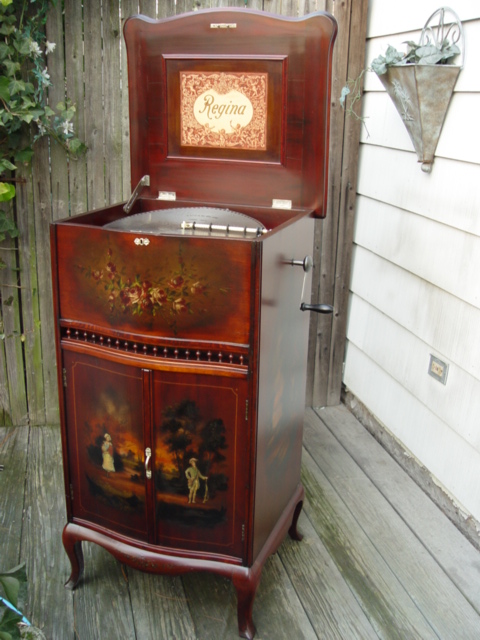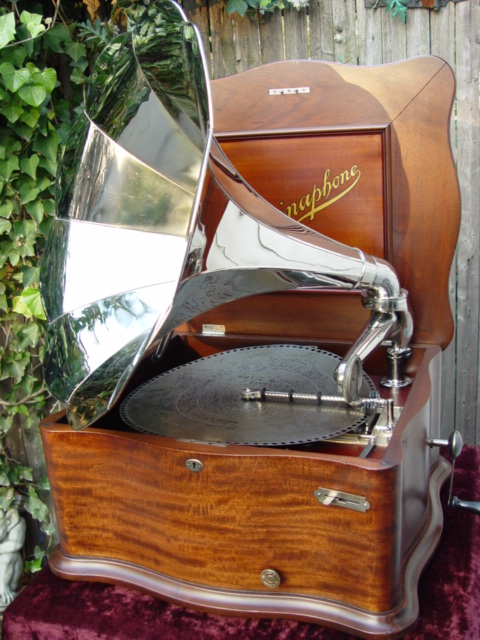 Regina Music Box Purchase, Sales, Gears, Parts, Repair & Restoration
Established in 1968 Al Meekins

The Meekins Music Box Co.
PO Box 2950
Zephyrhills Florida 33542

Phone 856-858-6421
Fax 856-858-1642
Copyright © 2017 The Meekins Music Box Co.
www.antiquemusicboxes.com