<< BACK TO HOMEPAGE
---
The Meekins Regina Music Box.
Regina Music Boxes

---

Sold, Purchased, & Restored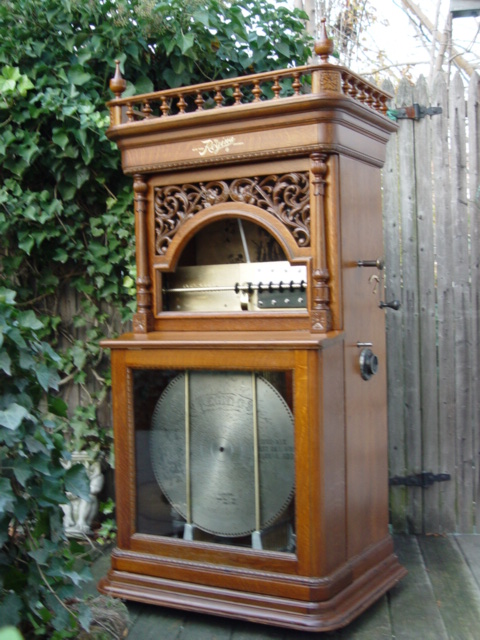 Regina Oak 20 3/4 inch Changer
We are offering a selection of rare, world-class, investment-quality antique mechanical musical items. Music boxes, musical clocks, automatic violin, automatic banjo, automatic harp, player grand piano, carousel organ, and many other interesting antiques and other items . We repair and restore antique music boxes.
---
Please return to the Meekins Regina Music Box Homepage Click Here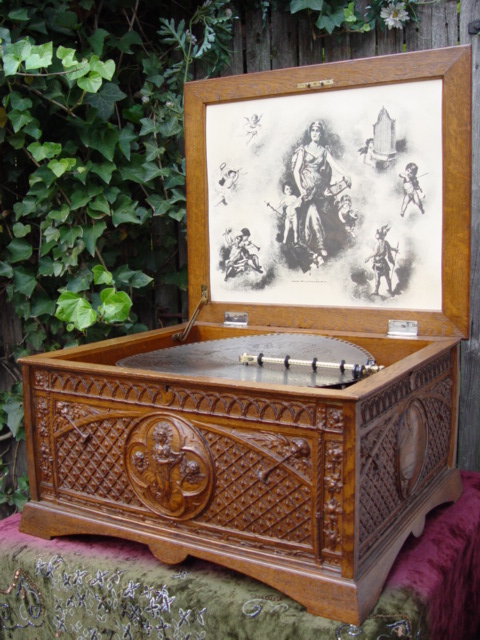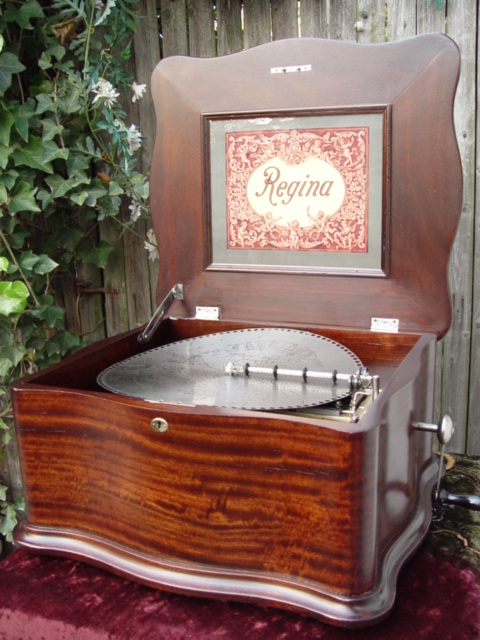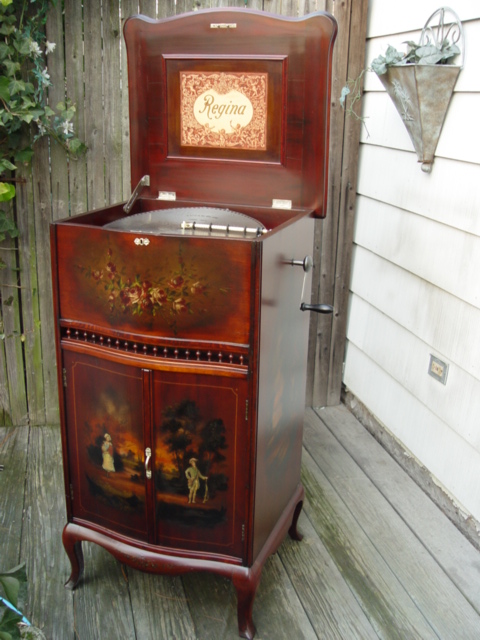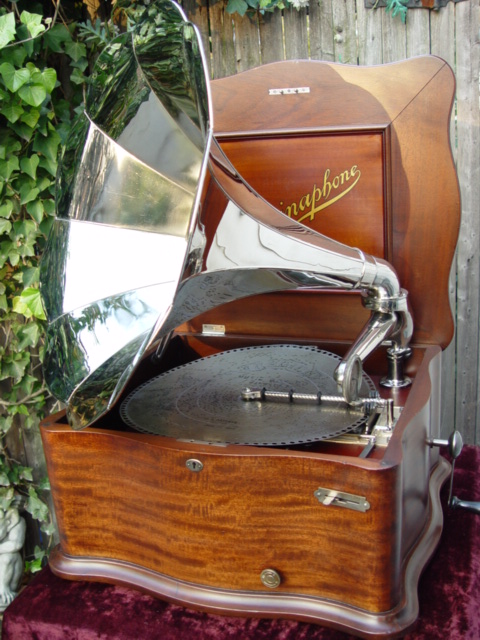 Regina Music Box Purchase, Sales, Gears, Parts, Repair & Restoration Al Meekins
Established in 1968 by Al Meekins
---

The Meekins Music Box Co.
Box 161
Collingswood, NJ 08108
Phone 856-858-6421
Fax 856-858-1642
.Copyright © 2018 The Meekins Antique Regina Music Box.
www.antiquemusicboxes.com