<< BACK TO HOMEPAGE
---
The Meekins Music Box Co.
Antique Music Boxes

---

Sold, Purchased, & Restored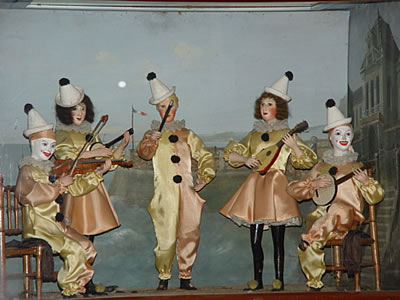 Automation Music Box 1p Slot Doll
This is a very large French coin operated automaton with 5 figures. The figures move and play there instruments to the music provided by a nice built in Swiss music box . The paintings on the back and sides with small seashells on the floor in simulated sand seem to represent an ocean side holiday resort area and these are 5 performers on the beach. The center figure with the baton in his hand stands 17 inches tall. It was made in France about 100 years ago. All 5 figures appear to have there original silk clothing. The figures have been closed in the glass case and it must have helped to preserve the figures so well. It works nicely, it could use some tweaking. It is 31 inches high 33 inches wide and 19 inches deep. If you would like to purchase this or if you would like to purchase a special antique Regina Please call or e-mail Al Meekins. We have proudly been The Meekins Music Box Company for over 30 years.
---
Please return to the Meekins Regina Music Box Homepage Click Here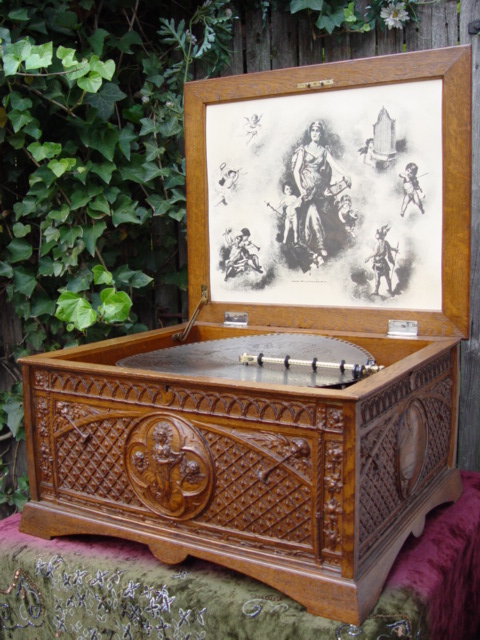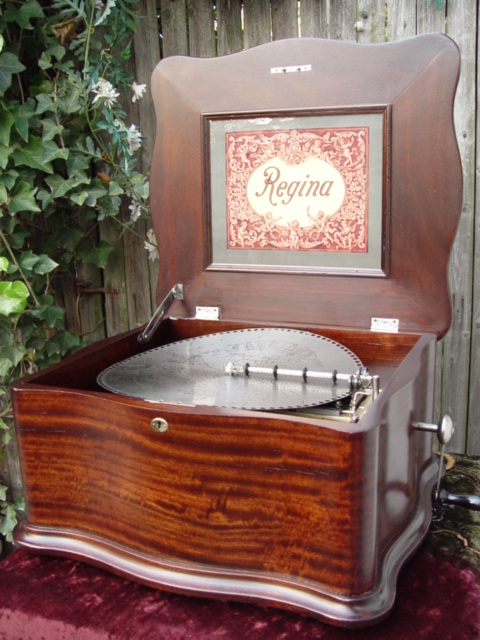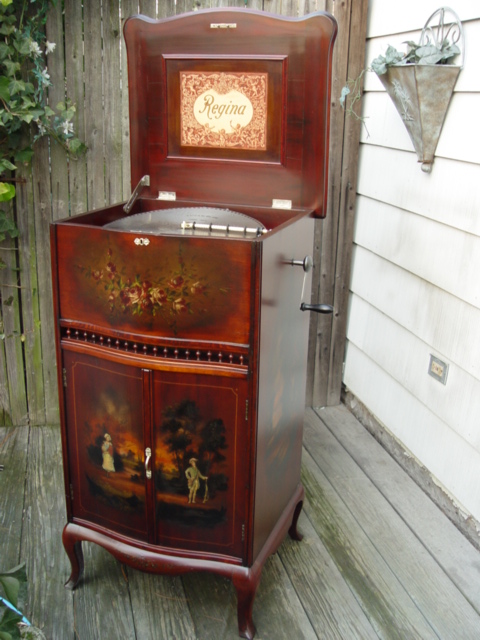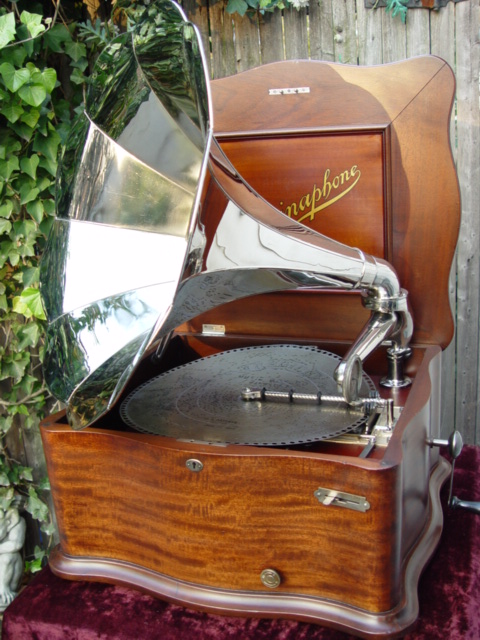 Regina Music Box Purchase, Sales, Gears, Parts, Repair & Restoration Al Meekins
Established in 1968 Al Meekins
---

The Meekins Music Box Co.

PO Box 2950
Zephyrhills Florida 33542

Phone 856-858-6421
Fax 856-858-1642
.Copyright © 2018 The Meekins Antique Regina Music Box.
www.antiquemusicboxes.com